Here are some pictures from the food showcase organised by the Brustralia I took part in today. Seriously, my Casio digital cam works so much better in the outdoors!
Orange Cranberry Macadamia Cookies. (I buy all my nuts pre-shelled and macadamias are amongst one of the toughest nuts to crack!)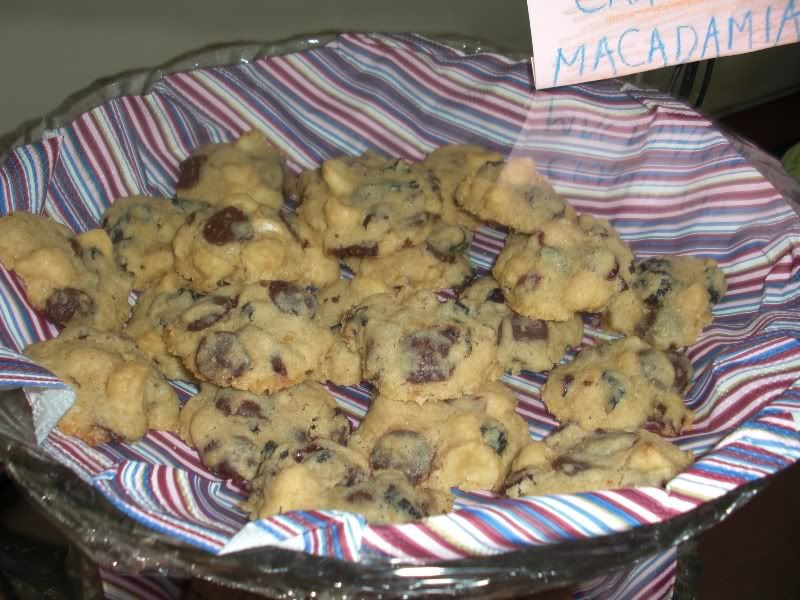 Hazelnut Overload Cookies. (These are made with hazelnuts I pound with a pestle and mortar and sandwiched with a Nutella and bitter chocolate ganache).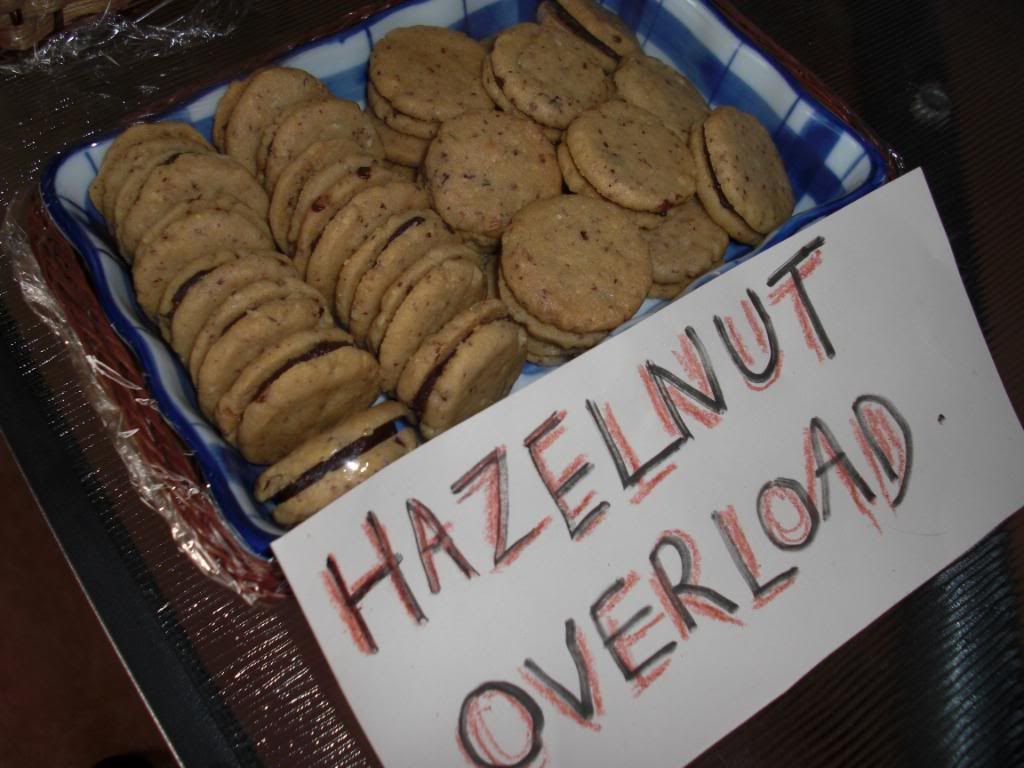 Dark Sin Cookies (made from 3 kinds of premium chocolate and spiked with cayenne pepper).